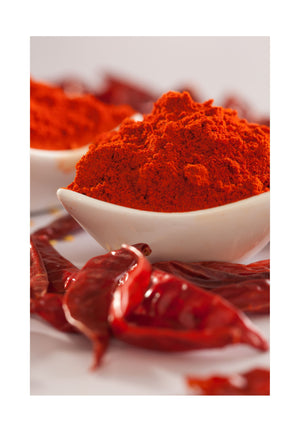 Reshampatti Chili Powder is a strong spice used in many Indian dishes, especially for masalas, pickles and chutneys. This vibrant red elixir has a powerful, spicy flavour with a broad, peppery sweetness. 
It is brighter and hotter than other chilli powders, thus imparting a natural red color to your dishes with immense depth of flavour. 
Our Reshampatti is sourced directly from the spice markets of Gujarat. We don't include any middle men or resellers to ensure supreme and consistent quality.