Bindu Sriram, a dear friend of my Mother-in-Law's is a fantastic cook herself. This recipe is a family favorite of theirs. They serve it with Dosa, Paniyaram even Bruchetta she says. It is by Selvi Akka, a member of her house team. Selvi Akka has been with them for ages and is almost like family. 
I have a penchant for everything peanut but didn't make the effort of trying to make the Peanut chutney at home. When Bindu offered to share their recipe I immediately grabbed the offer with both hands. It's a very simple recipe, but very versatile.
...
---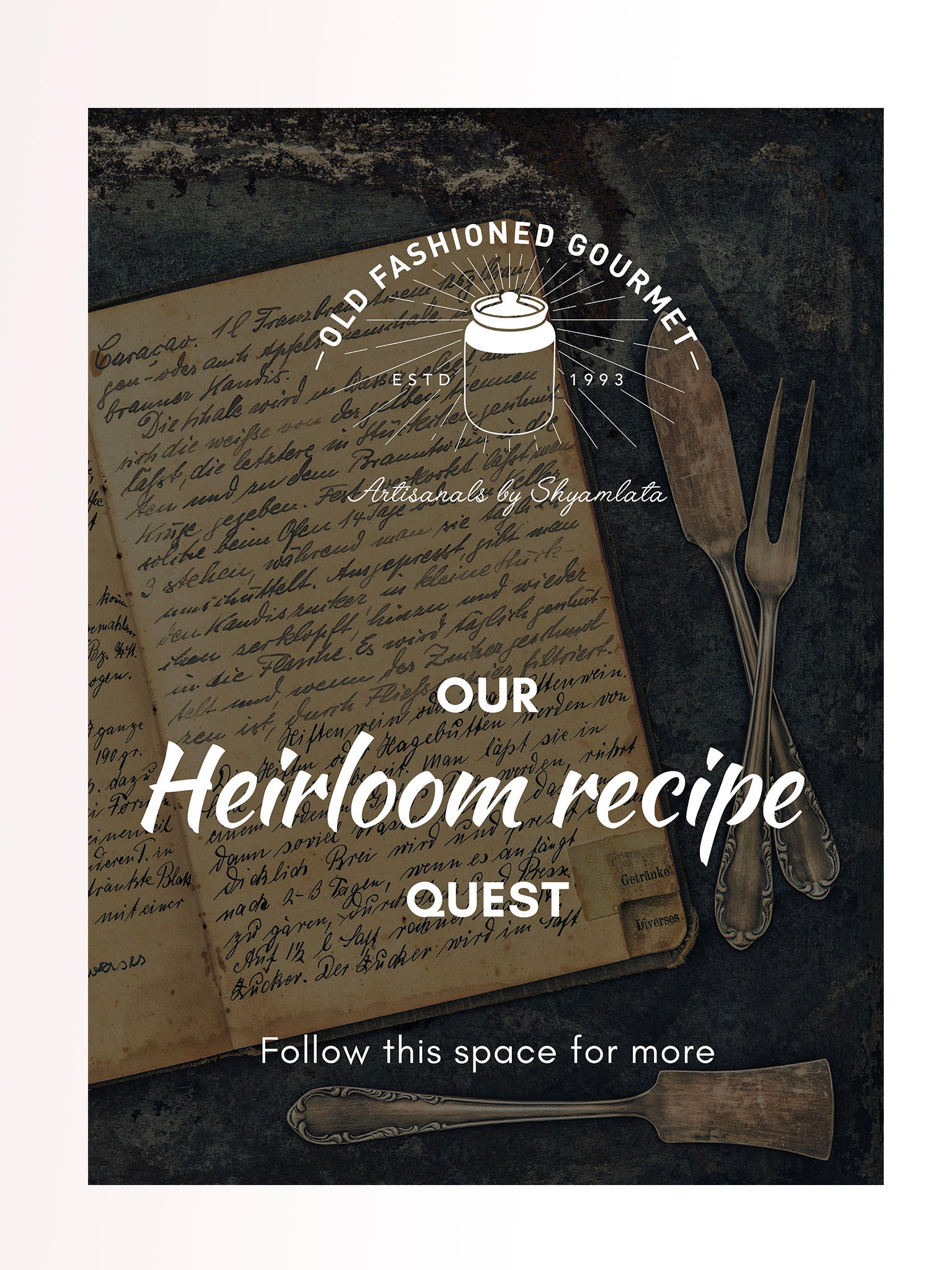 Our essence at Old Fashioned Gourmet is to revive Heirloom recipes of pickles and spices. Most of our recipes are from our own family archives and we also have many from those from our family and friends.
---
We begin our journey with a dear friend's Mother-in-law, 
Smt Kamal Khanna
. An octogenarian today, she and her husband moved to Delhi from Amritsar as newlyweds more than five decades ago. Her Baigan ka achaar is legendary.