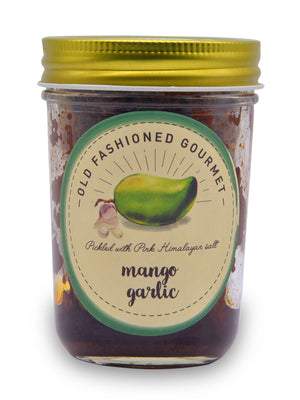 The traditional Mango pickle gets a bit edgy with this one. We add ground roasted seasons best Garlic to spike it. 
Try our twist to the regular mango pickle to mix things up a bit. Its all about trying something new once in a while, right?
Needless to say, though, this too is pickled in Pink Himalayan Rock Salt and Cold Pressed Mustard oil.