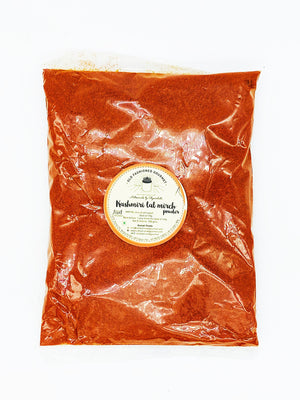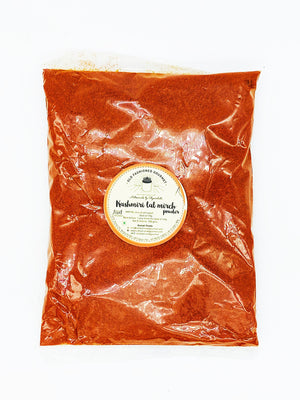 Kashmiri Chili Powder is a vibrant spice used in many Indian dishes, especially for gravies, dry sabzis & kebabs. This vibrant red elixir is mildly pungent as well.
It is brightest of all chilli powders imparting a natural red color, transforming the dishes from ordinary to extraordinary in a flash. After all one eats with the eyes before the tongue and taste buds, right. 
Our Kashmiri chilli is sourced directly from the spice markets of Gujarat & Guntur, they area also known as Byadgi Chillies. We don't include any middle men or resellers to ensure supreme and consistent quality. 
This one works extremely well for frying kebabs without adding any artificial colouring. On that note, it takes Homemade Chinese to another level. Try making Chilli Paneer, Chicken 65, Chicken/ Paneer Sholay Kebab with this, it will be better than that of a restaurant.