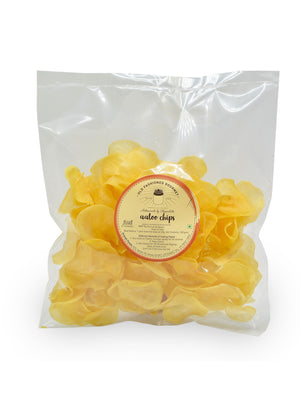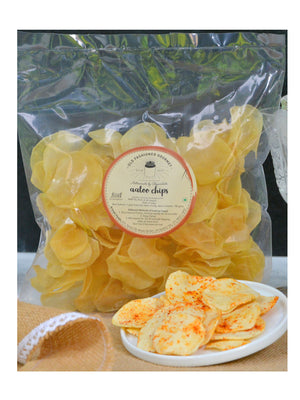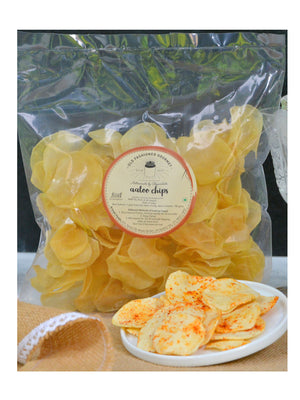 Potato chips have been a part of the Indian culinary scene long before it was commercialized.
But our Grandma's made them at home. Keeping this simple yet crucial legacy alive is our endeavor. Only a special grade of seasonal Potatoes is traditionally sliced thin and preserved to last the year. They have immense flavour and longer shelf life. 
Fry them in a jiffy, toss them in your preferred spice for a quick and healthier, zero chemical, color & preservative-laden, guilt-free Potato chips. 
Why not give our kids a healthier snack. 
These are without any spice, so that you can add your preferred spice every time. Also suitable to eat during fasting days as its salt free.