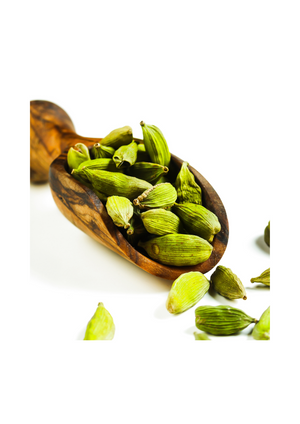 Green Cardamom or Chhoti Elaichi is a quintessential Indian Spice.  It is a spice made from the seeds of several plants in the genera Elettaria and Amomum in the family Zingiberaceae.
Cardamom adds flavour to any dish and has many health benefits too.
Eaten just like that its an age-old mouth freshener. Amma used to always have Elaichi kept in little jars on her bedside table and pop one after a meal as a habit. 
She also always has 2-3 Elaichis added to Daal-tadkas for added flavour and believe you me, it tastes yumm when you bite into an Elaichi in your daal. Feels Oh-so-exotic.
-50 gm