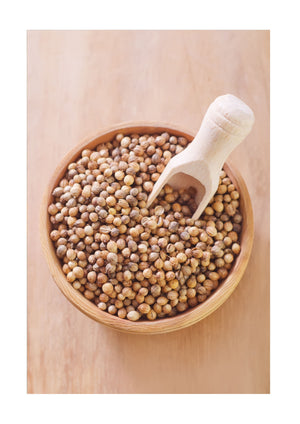 Whole Coriander seeds, are the least flamboyant but no less impactful of all the Indian Spices. 
Just as a juicy secret delivered with a whisper tends to be more precious than blurted-out gossip, coriander is the subtle spice you didn't know your dishes were missing. 
The importance of Dhania is tremendous and its the most forgiving spice as well.
Stays fresh the whole year of stores well. 
Can be used whole, crackled or even as a powder. 
Dry roast and then powdered before using adds immense depth of flavour to any dish. This is the age old way of using dhania powder, one finds in many Biryanis and Gravy rich recipes. 
Its most advisable to freshly grind 100 gas of Whole Dhania at a time for maximum flavour.