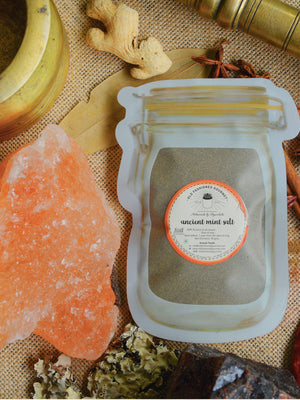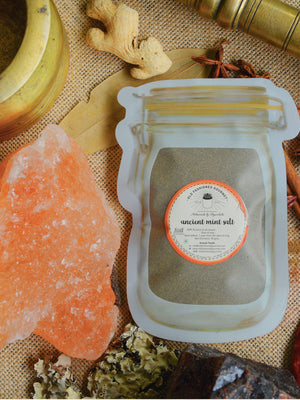 We found this gem of a recipe in the Amma's treasure trove of old handwritten recipe books. 
Its a blend of 25 different Spices and Mineral Salts. Some of them are such ancient spices that they are difficult to source. 
This contains five different kinds of rock salts. Pink Himalayan Salt, Black Salt, Southern salt, Sambhar Salt to name a few. These are rich in trace minerals and extremely beneficial for health. 
Along with salts it also has 19 different spices in small portions which are therapeutic. Indian Spices have been known for their health benefits for centuries.
We use our homemade mint powder. its extremely aromatic and flavourful
Add this elixir to Biryani's, Parantha: for making instant Pudina parantha, Buttermilk, Raita or just use it as a fruit salt.